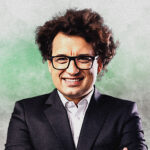 Dominik Skrobacz
CO-FOUNDER & CEO
With 10 years of experience as a CEO, Domink specializes in developing advanced systems for financial institutions and telecommunications providers across Europe and the Middle East. Successfully delivered +150 large-scale projects.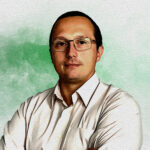 Paweł Borecki
CO-FOUNDER & CTO
Over two decades of experience in the software industry, Paweł has overseen 30+ large-scale data migrations and has spent more than 10 years in a top leadership position. Possessing a strong focus on blockchain solutions.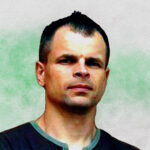 Greg Sikora
CO-FOUNDER & CIO BLOCKCHAIN EXPERT
Blockchain Enthusiast with strong TELCO expert background. During his 20 years of professional life involved in many challenging tasks mixing Business Development, pre-sales, Telecom Expert and Project Manager know-how and delivering best values for T-Mobile, Telestax and OVOO. Responsible for local but also international projects. During the last 4 years continuously explored and extended his focus on blockchain and crypto space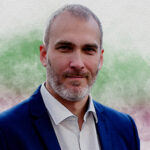 PhD Maciej Sołtysik
ENERGY EXPERT
An expert in the field of electric power engineering with over 20 years of professional experience in trading.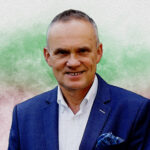 Ireneusz Perkowski
ENERGY EXPERT
30 years of experience in the power industry and C-level positions at ENION and TAURON, made Irek an expert in all Energy Market segments.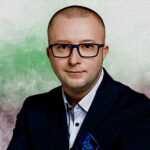 Mateusz Pielka
ENERGY EXPERT
High-class specialist with over 6 years of professional experience in the gas and energy market.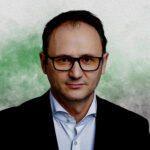 Michał Srebrzyński
ENERGY ADVISOR
CEO at Bio Term with over 17 years of experience in the energy market.
Adam Kruszewski
HEAD OF PRODUCT MANAGEMENT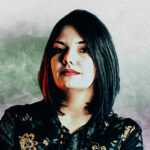 Katarzyna Kochel
PRODUCT OWNER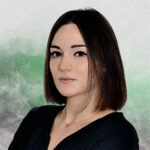 Karolina Mejbaum
MARKETING MANAGER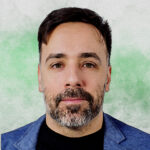 Eryk Smólski
HEAD OF MARKETING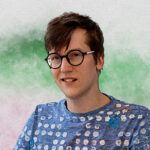 Michał Adamski
HEAD OF CONTENT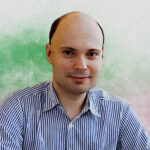 Michał Dziopak
SM & COMMUNICATIONS MANAGER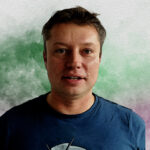 Łukasz Dudziński
ARCHITECT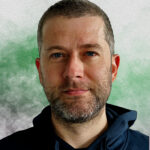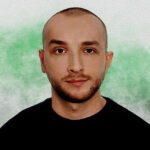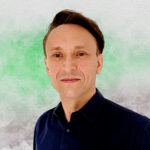 Dariusz Chudzik
PROJECT MANAGER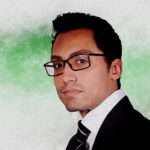 Marco Nicita
GENERAL ADVISOR
Go2Market Strategy Advisor and Head of Crypto Expansion in Revolut.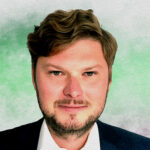 Paweł Łakomy
FINANCIAL ADVISOR
Investment Partner at Syntaxis Capital. A graduate of GE Capital Financial Management Programme.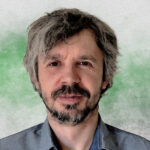 Piotr Hnacik
ADVISOR
Active in the IT, Telco and fintech market for 20 years as a founder and investor. He has been active on the blockchain market for 3 years.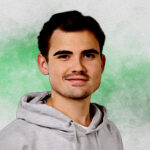 Juri Maibaum
CRYPTO ADVISOR
Cosmos Community Advisor and Co-Founder of @cosmoverseHQ . Head of Memes & Co-Founder of @frensvalidator. Top Cosmos ecosystem content creator. One of the most vivid Community Validator who has validated 15+ chains.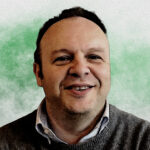 Enrico Talin
ADVISOR
Web3 economy and Cosmos stack advisor. CEO of commercio.network Early stage Etheruem and Cosmos ecosystem contributor. Author of 3 top selling books about blockchain and cosmos.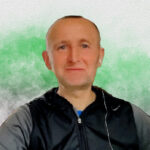 Andrzej.btc
BLOCKCHAIN EVANGELIST
Blockchain Expert and ultra runner Top Polish blockchain content creator. Focussed on fundaments and technology. Owner of YT channel DzinnaDawkaDyskomfortu